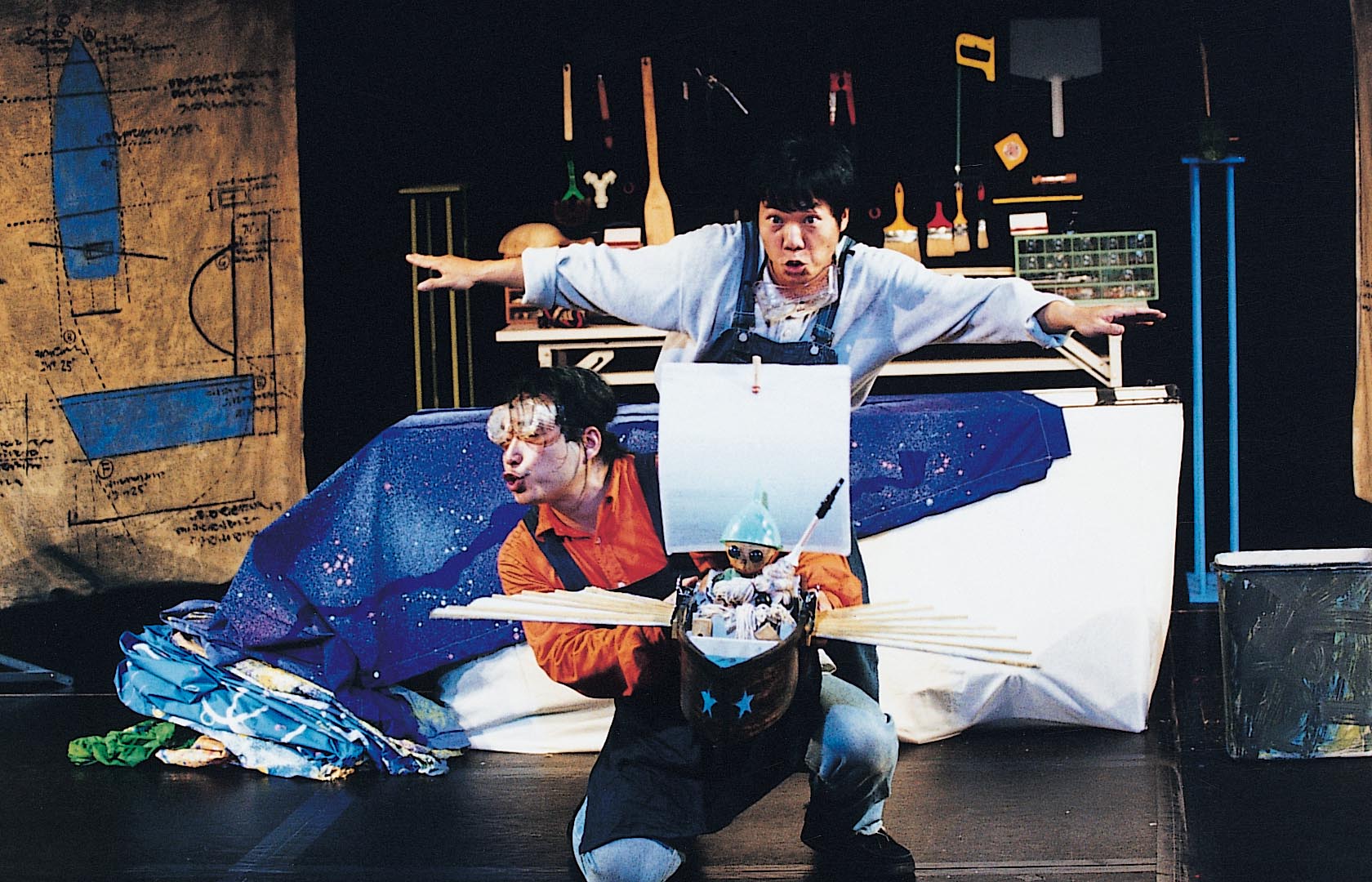 A smart piece of work intrigues your imagination!
【AWARDS】
The 3rd Asian Children's Theater Festival, ACTF (Japan, 2009)
Ishara International Puppet Festival (India, 2015)
【SPECS】
Performance Form:Object theater
Performance Time:60 minute
Performance Location:Theater Preferred
Stage Size:5 Meter Depth/6 Meter Width
Light Requirements:Theater light
Audio Requirements:2 Mini Mic and CD broadcast system
【Story Outline】
All begins in a carpenter's tiny workshop. Two competitive carpenters have just finished their new works, a puppet and a puppy. These two new objects start to play around curiously. Unexpectedly, they find a treasure map and decide to set off for the treasure hunt. On the way walking, riding horses, taking boats and driving the flying ship, they encounter monsters and tornados! After conquering so many difficulties, at the end, they arrive at the treasure island. Can they really find out the treasure? Welcome to join their treasure hunt! 
【Performance Objective】
Carry out the family activity and promotes the relationship between parent and child.

 

First appearance of "Object Theatre" and "Table Top" in Taiwan.
【Performance Characteristic】
The "Object Theatre" and "Table Top" methods have all the puppets made on the spot.

The puppets are created with accessible ordinary objects, which will inspire children's creativity and imagination.

The expressive variety of performance formats can easily be produced at home.
【Stage Photo】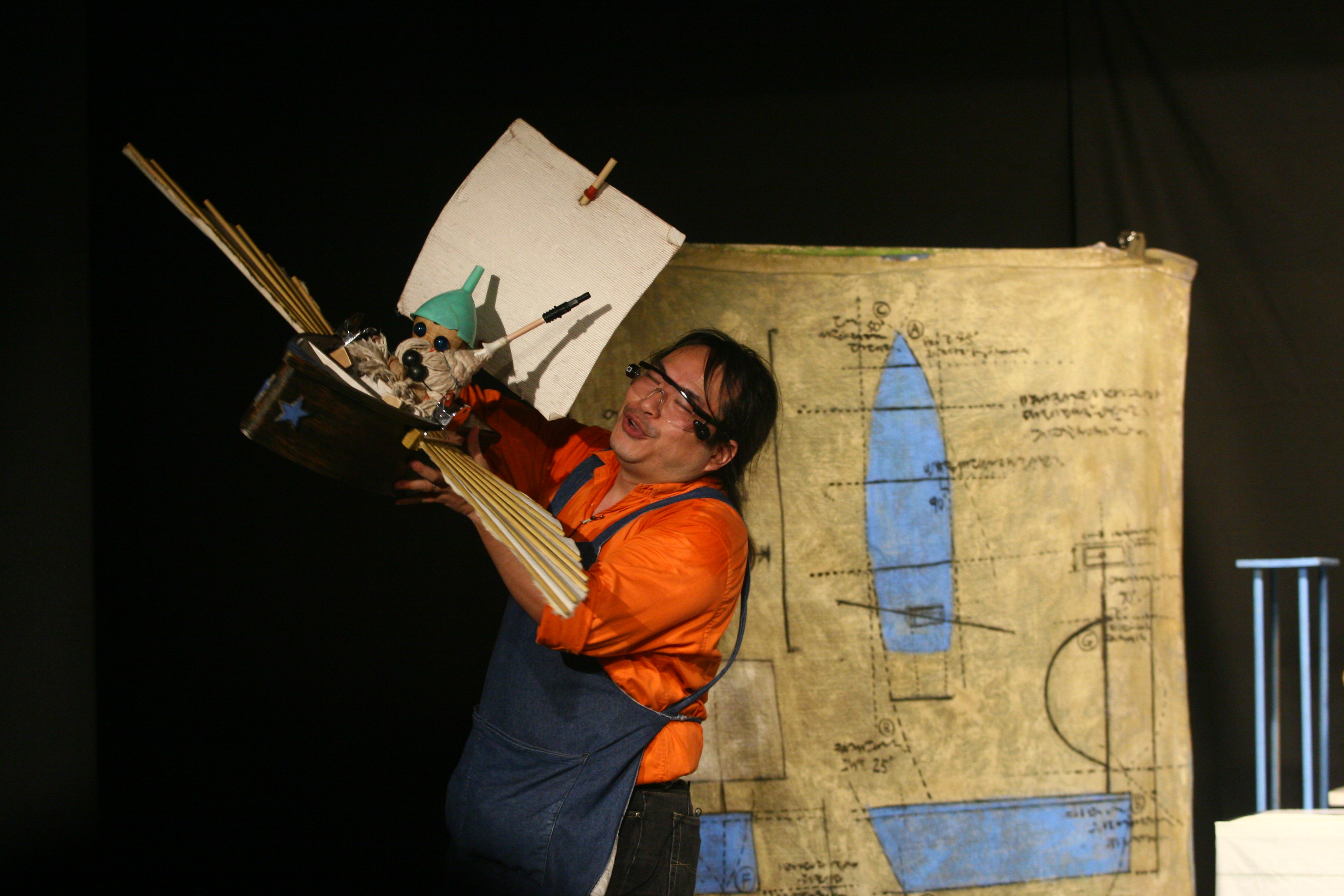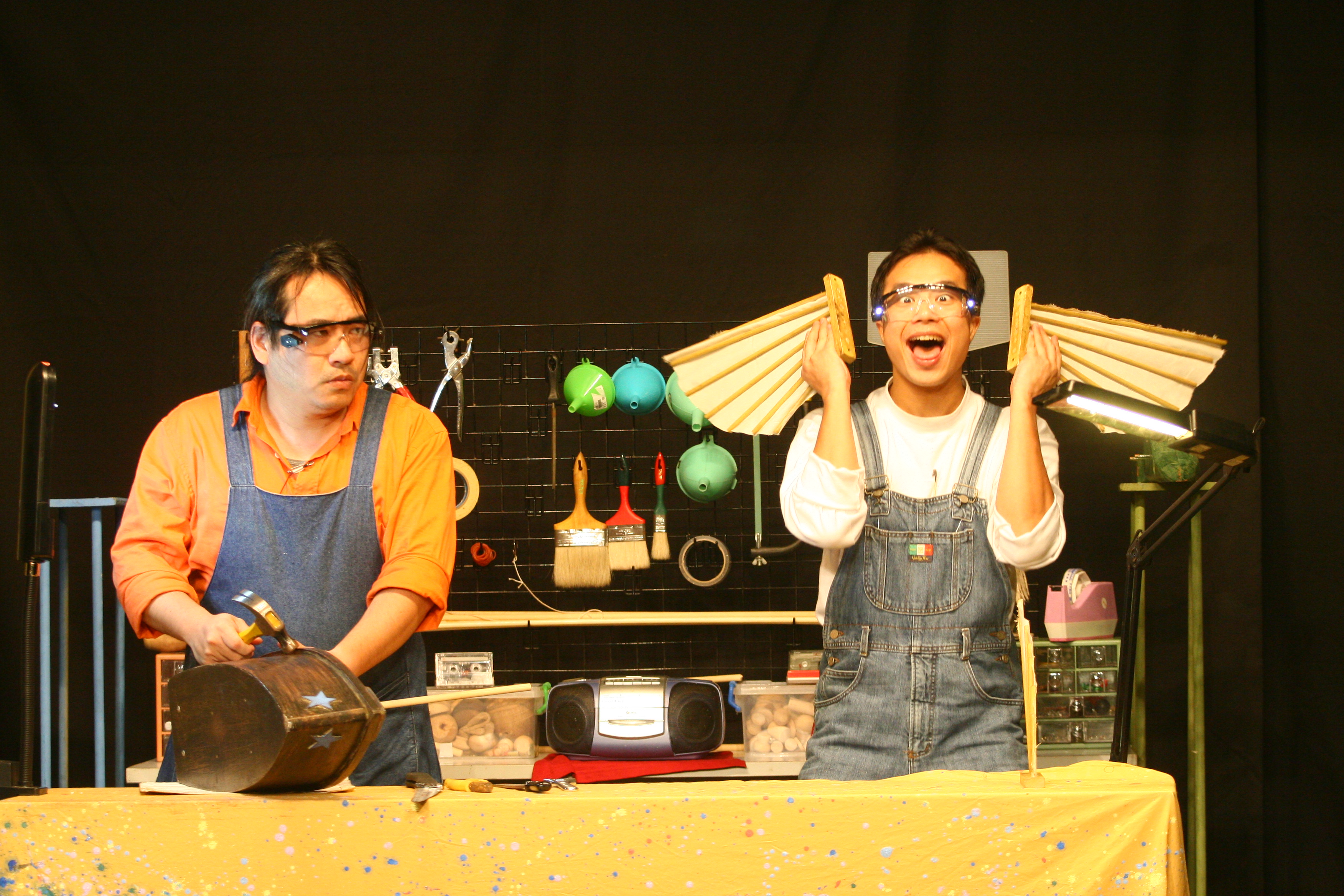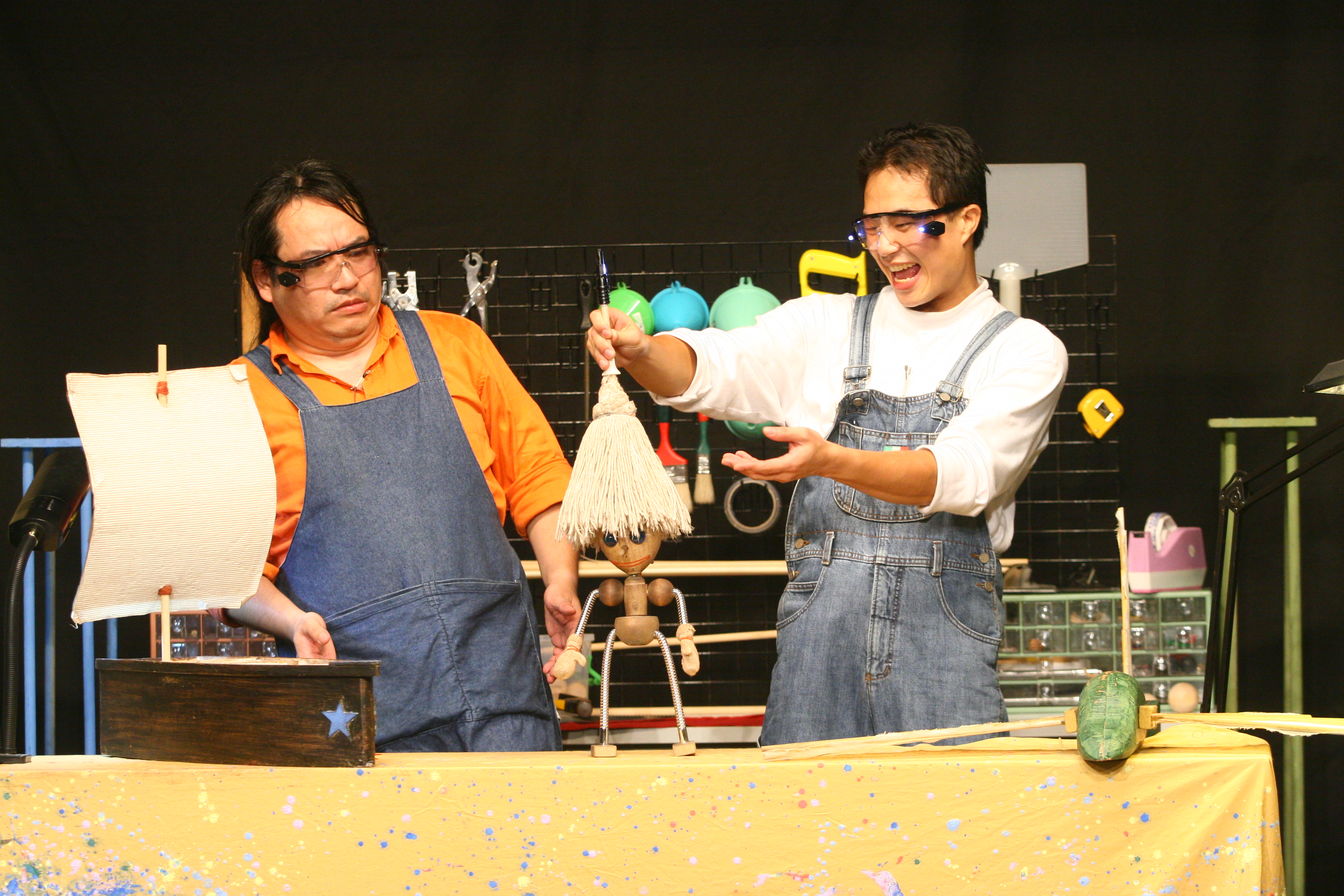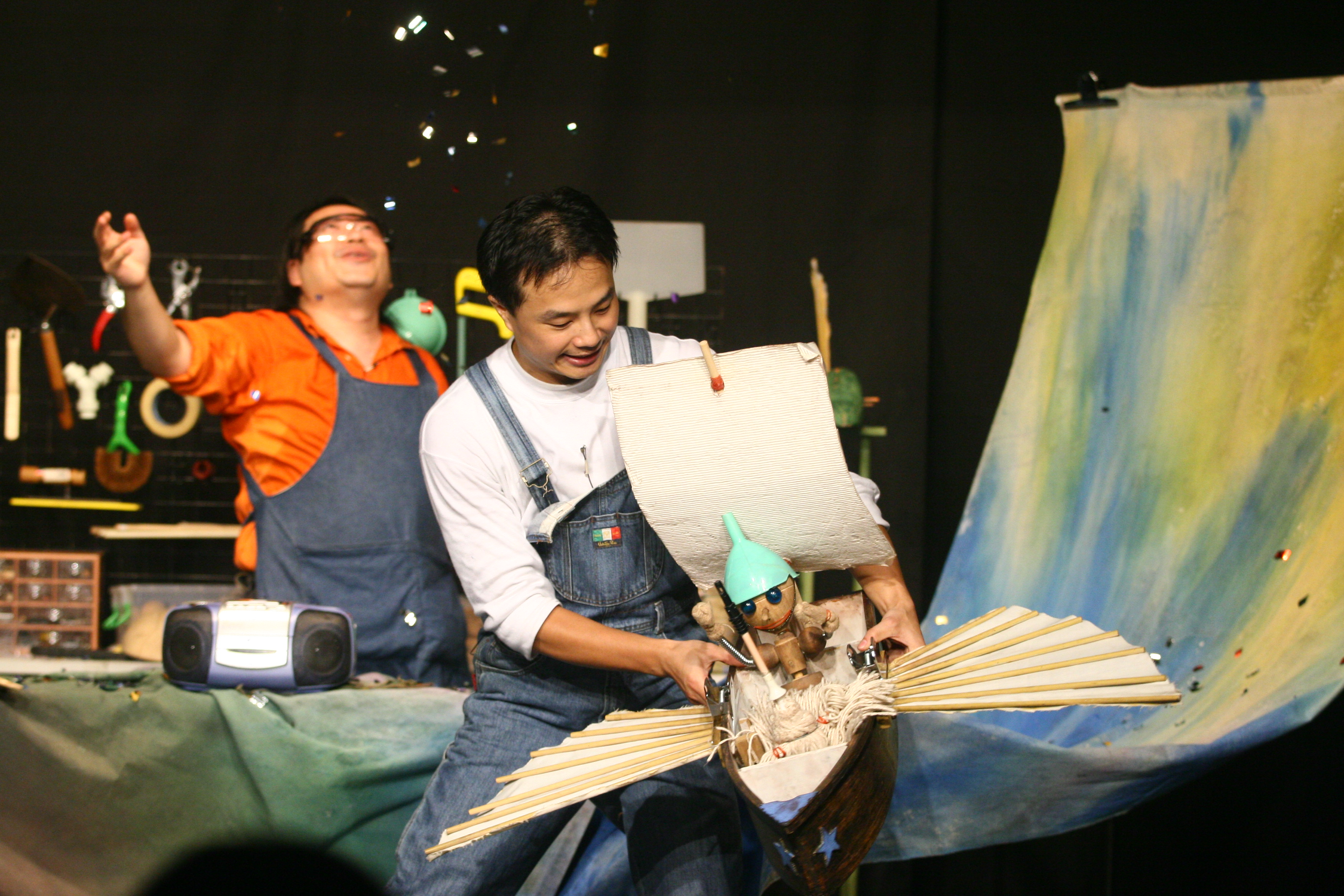 【Recommendations】
In the context of constant creative and dramatic tension, through the plan of two main characters, the playing plot with two carpenters, a puppet and a puppy reveals a harmoniously coexistent picture of self-other relation. The theater mixes with the funny aspect of children plays, and the value of arts and education under the influence of the story telling of performing arts and the artistic and creative stage design.
          Ni Ming-hsiang, Assistant Professor
Graduate Institute of Early Childhood / National Chengchi University
Adventure of Puppets is a play adopted the role plays, projective plays and the mixture of each other. The actors incredibly use various shapes of objects and play them skillfully to enrich the life of the diverse objects. What an amazing play!
                       Chang Hsiao-Hua, Professor
Department of Applied Drama and Theater / National Taiwan University of Arts
After seeing this play, parents and children do not need any dolls to play house. Every single object is a puppet. In the play, Adventure of Puppets, two actors take advantage of the deserted items on the spot of the stage and assemble the creative puppets amazingly in front of the audiences. It is an ad-hoc brushing. What an idea! What a profession! What an art! If puppets did not lie, nor would my nose lengthen.
                            Hu Bou-Lin, Professor,
College of Design/Chung-Yuan Christian University,Taipei City Government