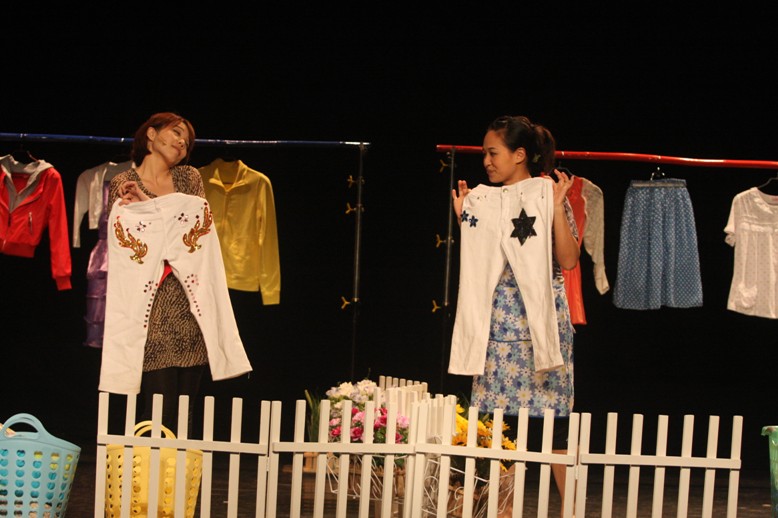 【Story Outline】
The story starts from the next-door neighbors who are doing their laundry at backyard as they compete their gorgeous and elegant clothes with each other and make a fool of themselves. A red balloon floats in at night and dabs on clothes. All the cloths are activated. As the story goes on, the next-door neighbors meet and experience competition, emotion, cooperation and so on. The story addresses relationship between parents and child, love, friendship and many other things in life. The neighbors eventually decide to help out each other to build and organize the backyard beautifully instead of dispute with each other after all the things they have been through.
【Performance Characteristic】
Utilizing the features of black light and object theater to raise child's imagination and creativity
The story is adapted to life and current affairs, providing the good material for parents in education process
Innovative and simple stage design to allow the audience perform the play at home; carry out the family activity and promotes the relationship between parent and child.
The performance conveys the proper outlook of life and life manner; learning to care for others and establishing good interpersonal relationship.
【Date】
4~28 Auguest in Summerhall
【Location】
Summerhall, 1 Summerhall
Edinburgh, EH9 1PL
【Ticket Information】
【Stage Photo】